PRECISION WELDING SERVICES BACKED BY AWS CERTIFICATIONS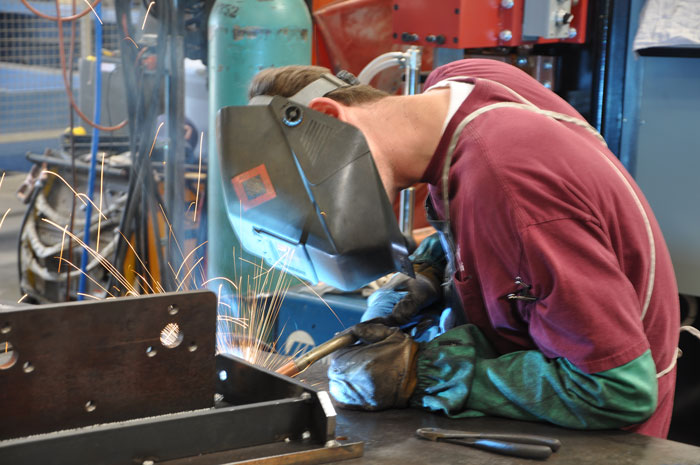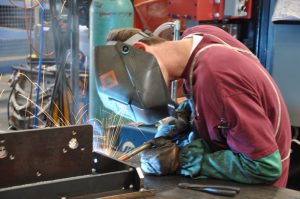 To complete our precision CNC machining and sheet metal fabrication capabilities, Snowline Engineering provides innovative custom welding solutions backed by the latest AWS quality certifications.
Our state-of-the-art fabrication department is outfitted with a streamlined production line of welding systems delivering aerospace-grade quality, tolerances and consistency. From fusion and resistance welding to spot welding and torch brazing, Snowline Engineering delivers precision welding solutions optimized for your unique products and prototypes.
Over 6,000 Square Feet of Production Space for Your Custom Fabrications
The weld department occupies 6,000 square feet and is equipped for five full-time welders to offer unbeatable turnaround times and rapid response. All of our the expert welders employed by Snowline Engineering are certified to weld to the following quality standards:
AWS D17.1 Fusion Welding for Aerospace Applications

AWS D17.2 Spot and Seam Welding for Aerospace Applications

Lockheed Martin STP 55-104 Fusion Welding

Lockheed Martin C-1421 Resistance Welding (Spot and Seam Welding)

Lockheed Martin STP 55-303 Brazing (Torch), Copper, Steel, Nickel and Cobalt Alloys
Our innovative team of welders and fabricators also hold the following material-specific certifications to provide optimized custom welding services for your specific product application:
Snowline Engineering AWS D1.1 Structural Welding Code for Steel

Snowline Engineering AWS D1.2 Structural Welding Code for Aluminum

Snowline Engineering AWS D1.3 Structural Welding Code for Sheet Steel

Snowline Engineering AWS D1.6 Structural Welding Code for Stainless Steel
STREAMLINED WELDING SOLUTIONS FROM PROTOTYPE TO PRODUCTION
Snowline Engineering delivers quality manufacturing solutions certified to precision AS9100D and ISO 9001:2015 standards. Our in-house production and fabrication capabilities include AWS-certified welding solutions and close-tolerance CNC machining services. Our cutting-edge production house is streamlined to deliver exceptional manufacturing results from customer design to turnkey delivery, from prototype to production.