Challenges of Quality Control in the Aerospace Manufacturing Sector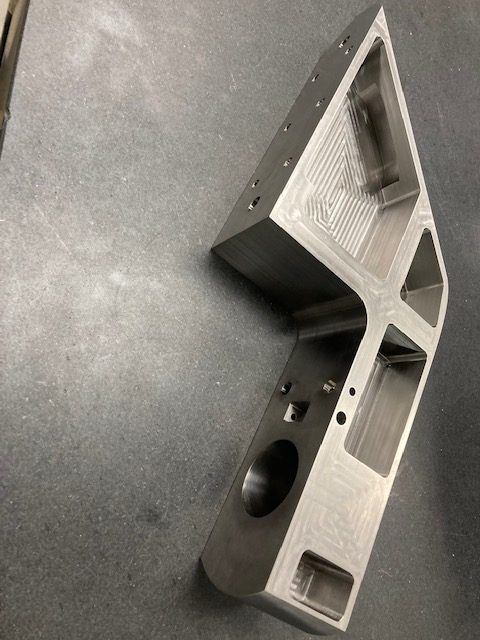 In the modern world of aviation engineering and manufacturing, absolute quality control is paramount. Aerospace manufacturers such as Snowline are tasked with developing state-of-the-art components and assemblies which are then installed in critical flight applications. In other words, these products are literally responsible for the safety of air travelers across the globe – including our military pilots and astronauts – as humanity takes to the skies.
As such, it is imperative that every aerospace contract manufacturer delivers complete precision and consistency. How is that achieved? Below we discuss some of the most pressing quality control challenges in the modern aviation industry, and how Snowline responds to achieve superior results.
Certified Quality Control vs. Compliant Quality Control Systems
A lot of aerospace manufacturers will boast about their compliance to various well-known quality control programs. For example, many providers claim to be "ISO compliant" opposed to being ISO 9001:2015 certified like Snowline.
In some rarer cases, there will even be companies that claim to be AS9100 compliant. The implication is that they are able to achieve "aerospace grade" close tolerances and finishes. However, that implication is virtually meaningless if it is not actually backed up by an AS9100D certified company.
AS9100D Certification Ensures Precision Aerospace Quality
If your aerospace project requires complex parts and assemblies produced to the most exacting standards, partnering with an AS9100D certified aerospace manufacturer is the first step toward the success of your products. Snowline is an AS9100D certified provider specializing in the design, engineering, and manufacturing of precision flight components. Furthermore, our company is ISO 9001:2015 certified and includes a full-service AWS certified welding department.
Supply Chain Challenges in the Post-COVID Manufacturing World
Another challenge that today's aerospace customers face when searching for a manufacturer is reliability within the supply chain. Disruptions have become commonplace within the global supply of parts and materials for virtually every industrial sector. The problem is often exacerbated when you work with an overseas provider: international shipping issues and inefficient communication between suppliers can quickly derail or delay your project.
Enter Snowline – a premium American aerospace manufacturer offering lean production solutions which will simplify your supply chain.
Unlike the majority of faceless overseas providers, we pride ourselves on our responsiveness and hands-on customer service. Moreover, having remained a leader in the domestic manufacturing industry for over 55 years, our services are backed by one of the most reliable supply chains in the industry, along with decades of combined management expertise.
Superior Production Services for Flight Applications Since 1966
Snowline Aerospace specializes in the development of precision aerospace engineering and production solutions. Based out of Sacramento, California, our company remains one of the greater West Coast region's leading providers of complete contract manufacturing services for cutting-edge flight applications.