Snowline's State-of-the-Art Fabrication Facility Is Now 100% Green Energy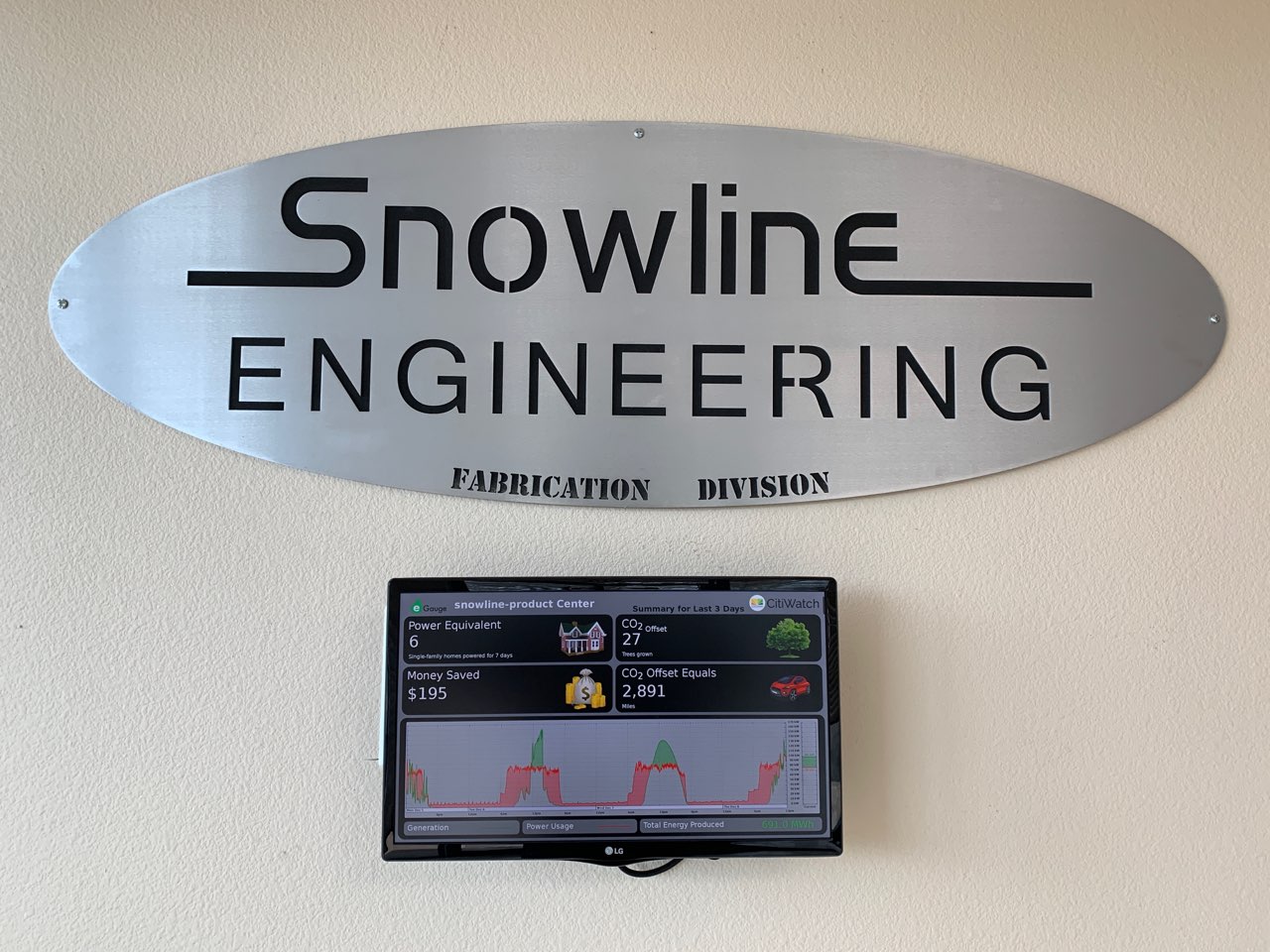 Founded in 1966, Snowline Engineering is backed by a long history of investing in the industry's latest manufacturing equipment and production facility technology. We are proud to announce that this investment now includes 100% green and clean energy for our state-of-the-art fabrication facility in Sacramento, California.
Committed to Environmentally friendly american manufacturing solutions
Snowline is a flexible American contract manufacturer dedicated to continually improving our processes and production efficiency.
On one hand, we constantly strive to improve our manufacturing capabilities and capacity to better serve our customers' supply chains. Simultaneously, we aim to minimize our carbon footprint in the process to deliver the most sustainable fabrication services possible.
Snowline's Investment in Green Manufacturing Technology Includes:
 Lighting was converted to LED to reduce power requirements

 Installed 576 solar modules generating 225 Kw of power.

 Installed e gauge monitoring system which tracks our power generation against consumption to raise awareness of our energy requirements.
Streamlined and Sustainable Contract Manufacturing Services
Snowline has developed innovative engineering and manufacturing solutions for a range of commercial and industrial applications since 1966. Our 75,000 sq.-ft facility is integrated with the industry's most state-of-the-art fabrication technologies along with highly efficient green energy systems in order to deliver the most sustainable contract manufacturing services possible.