Understanding the True Value of Benefits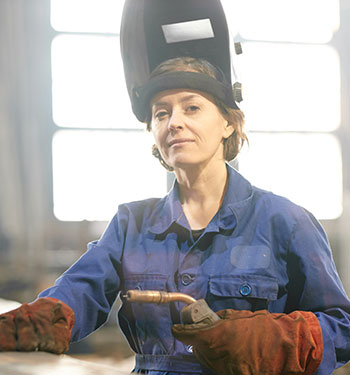 Many jobseekers in the manufacturing industry make the mistake of focusing solely on the listed salaries or hourly pay rates when comparing potential workplaces. However, doing so ignores the true long-term value of additional benefits that you receive when you choose a career with a highly dedicated, quality-focused manufacturer such as Snowline Engineering.
SNOWLINE Engineering employee benefits
Company Paid Medical

Dental and Vision Insurance

Company Paid Long Term Disability and Life Insurance Plans

401K plan with Company Contribution

Paid Vacation and Sick Time

Paid Holidays
saving for the future and retirement
A healthy 401K plan is the key to financial stability as you grow older and transition towards retirement. Even small contributions made regularly can grow into a healthy nest egg throughout the course of your career.
That's why it's imperative that you calculate the value of retirement benefits into your long-term finances, along with your regular paychecks or salary. Over time, the money put into your 401K can decide your financial stability once you decide to no longer work full time.
At Snowline, we offer our employees a generous 401K benefits package with paid company contributions.
THe difference between a job and a career in manufacturing
Are you looking for a short-term job to simply make a paycheck, or a long-term career that you can grow within – one that will potentially support you until retirement? If it's the latter, then you have to consider the true value of benefits when you're comparing open positions in the manufacturing realm. Otherwise, you'll likely end up following a less stable career path while missing out on a lot of money, opportunities, and additional support along the way.
Learn More About Manufacturing Jobs vs. Careers
snowline: a great place to build a career
At Snowline Engineering, we have adopted a highly functional organization structure designed to facilitate employee productivity and administrative flexibility. That means we do everything we can to make your job easier and more efficient while being responsive to every employee's unique strengths and needs.